At Neal's we have the water conditioning equipment to handle all of your city water, or private well water problems. All of our water treatment equipment has a 1 year 100% rental purchase option with other options available.
Hard or hard and rusty water?
Try our WaterMate or ProMate metered/demand water conditioners, or our WaterMate 3 twin alternating metered demand system. These economic systems soften your water according to your water usage and will accommodate any family size.
Does your water smell badly or have an extremely high amount of rust?
Our Iron Curtain filtration system not only cleans your water and eliminates smell, your water will also taste better.
Concerned about your drinking water?
The Millennium Reverse Osmosis drinking water system can greatly improve the quality of your families drinking water. We all need to drink more water.
How about chlorine?
We can install a whole house carbon filter and remove the chlorine from all of your household water.
Need a really big water treatment system?
We have commercial equipment big enough to handle schools, motels, apartment houses, and care centers.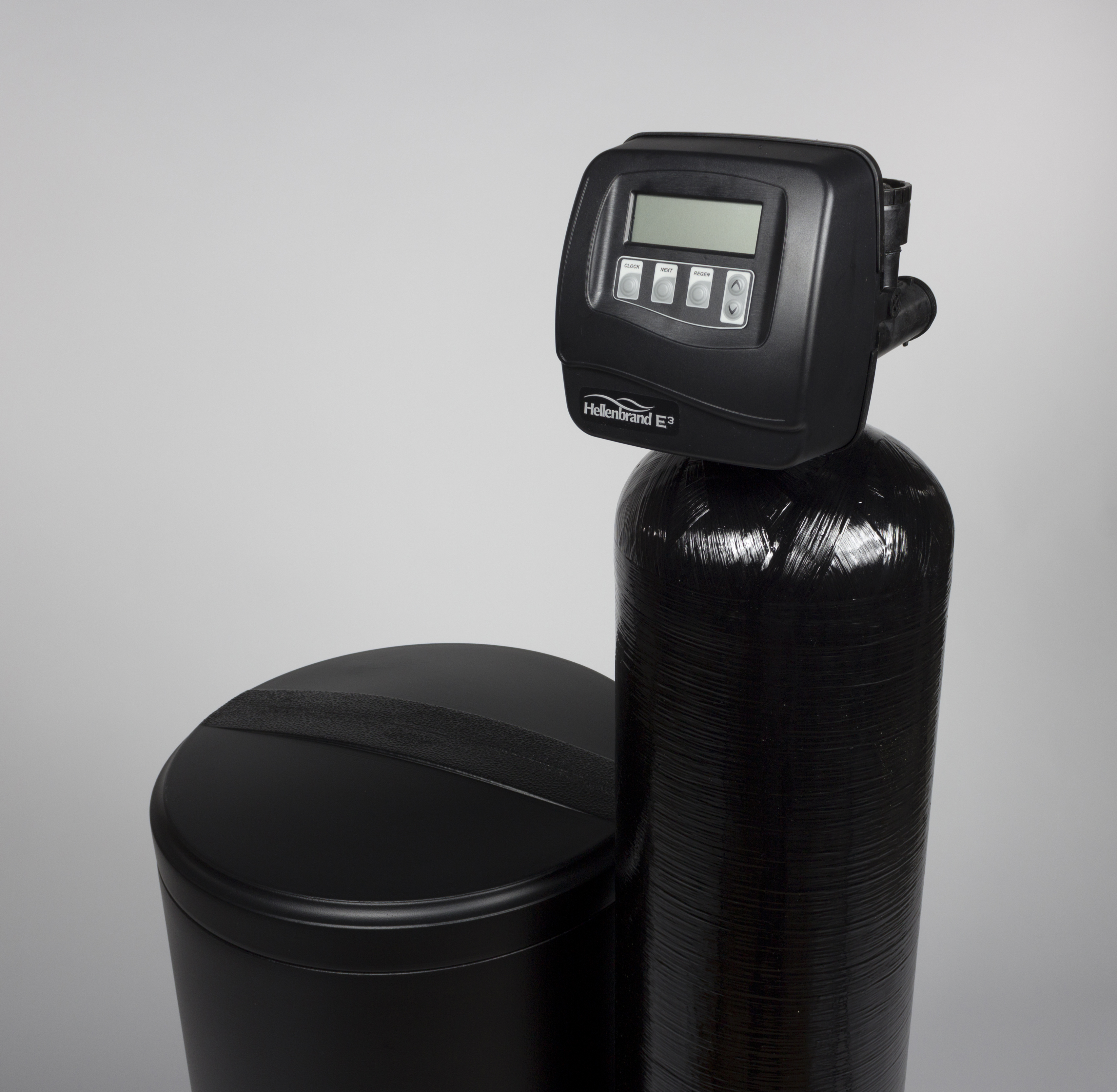 The Hellenbrand E3 water treatment system conditions water effectively and economically.
Variable reserve.
User friendly controls.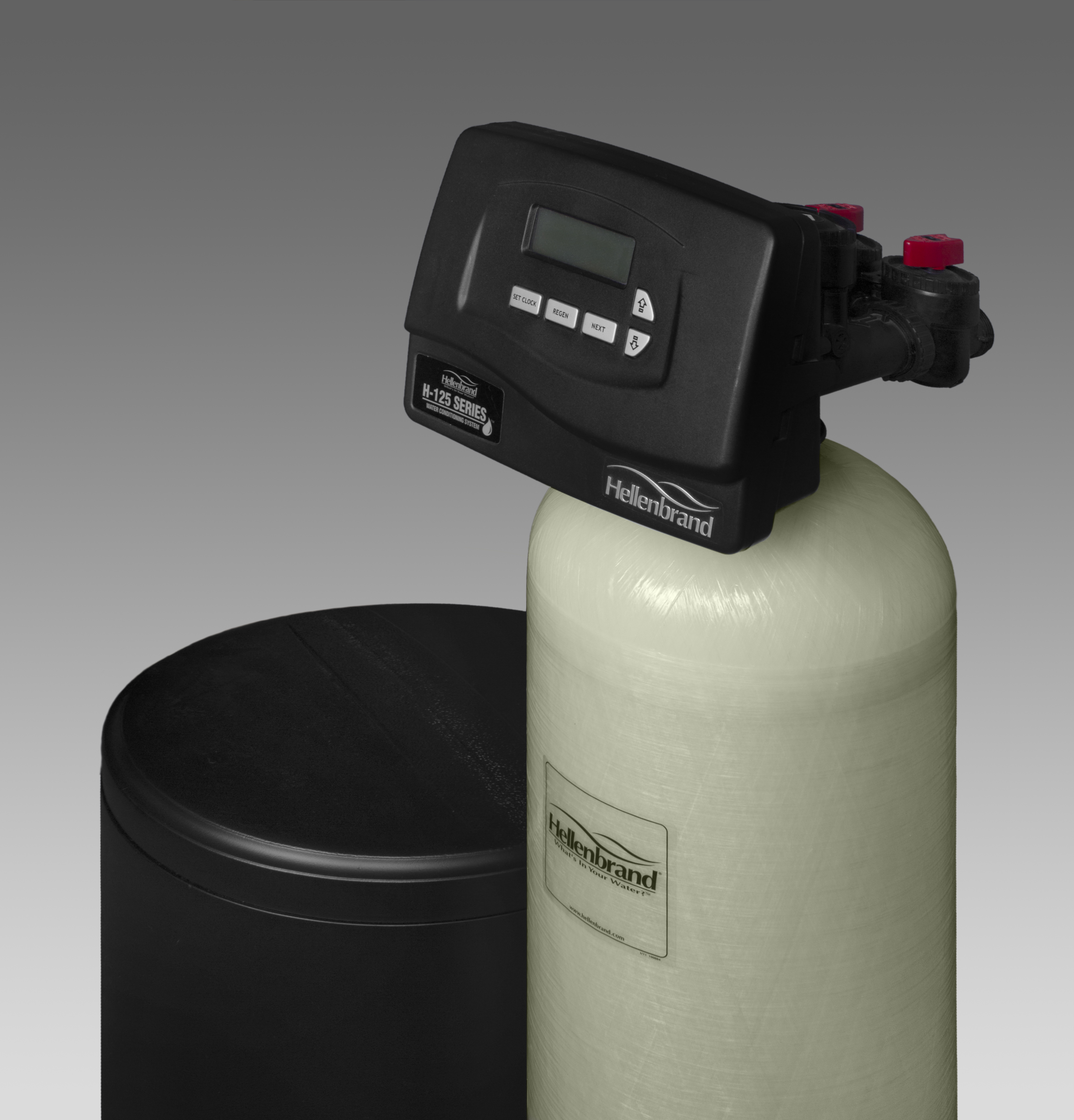 A perfect solution for small to medium applications requiring flow rates up to 27gpm @ 15 psi and up to 192,000 grains per tank.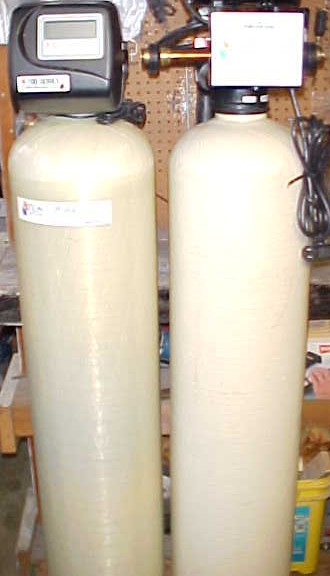 The patented Iron Curtain Filtration System is among the simplest, most economical and effective iron filters available. It removes iron, sulfur, and manganese from water.
The reason your water can taste, look and smell so bad is the incredibly high concentrations of dissolved minerals. You can't see or feel them, but they're there! And you can sure smell and taste them.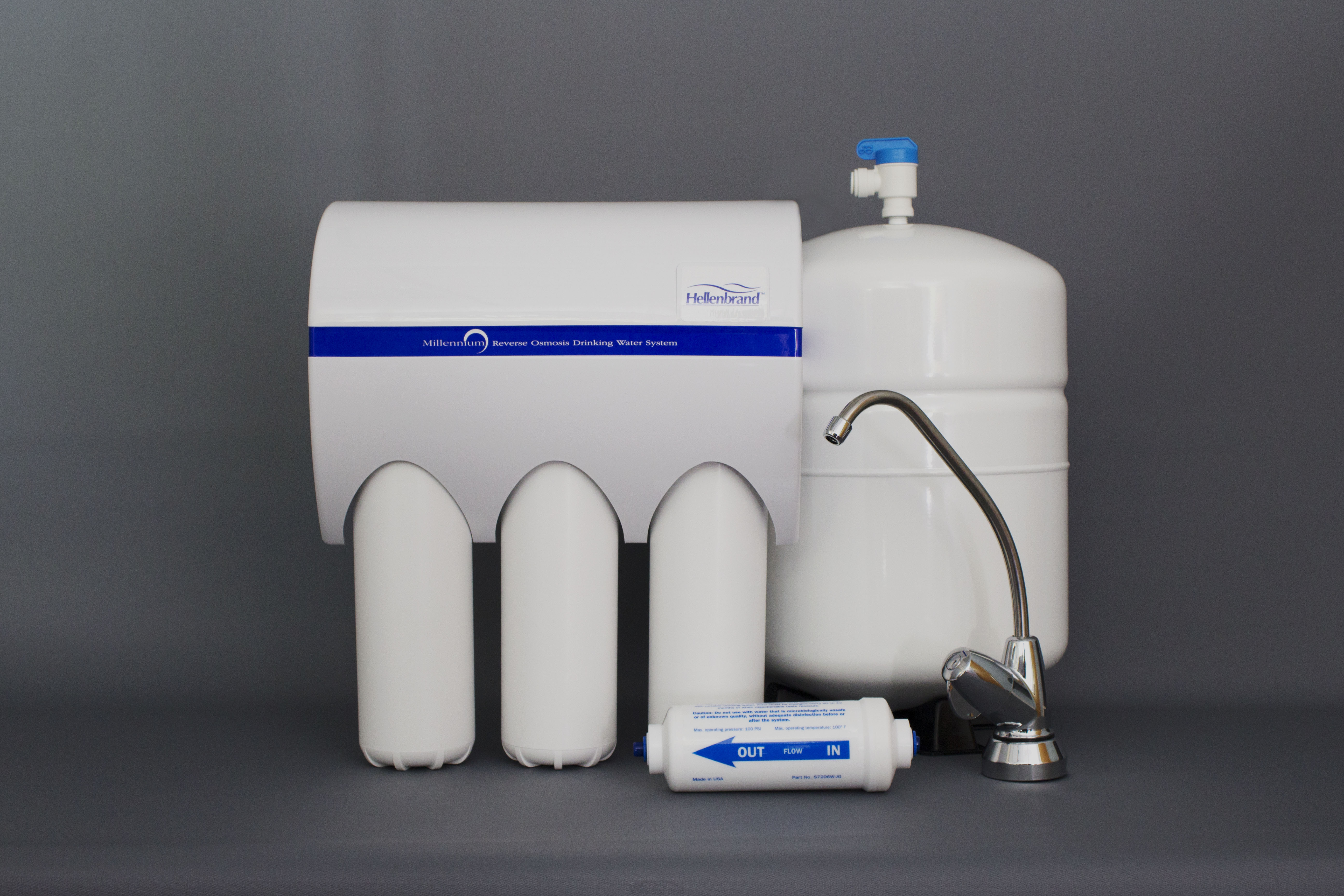 The Millennium Reverse Osmosis Drinking Water System from Hellenbrand effectively reduces Nitrates, Lead, Arsenic (pentavalent), Cysts (Crypto/Giardia), Fluoride, and Radium.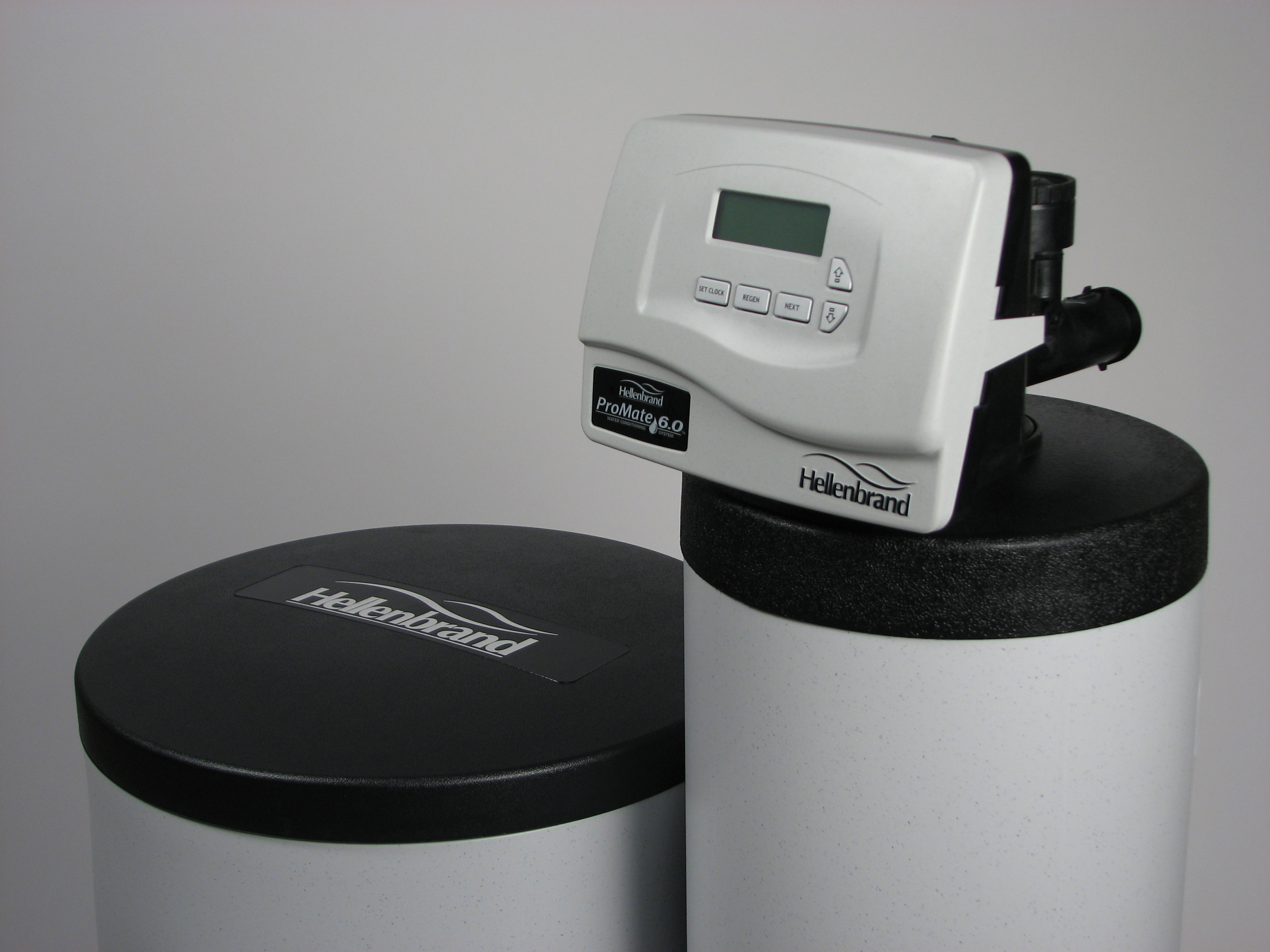 Ozone is 1.5x stronger at oxidizing than chlorine and many times faster acting. Ozone readily changes iron to rust particles that are filtered out with the PM6 Storm.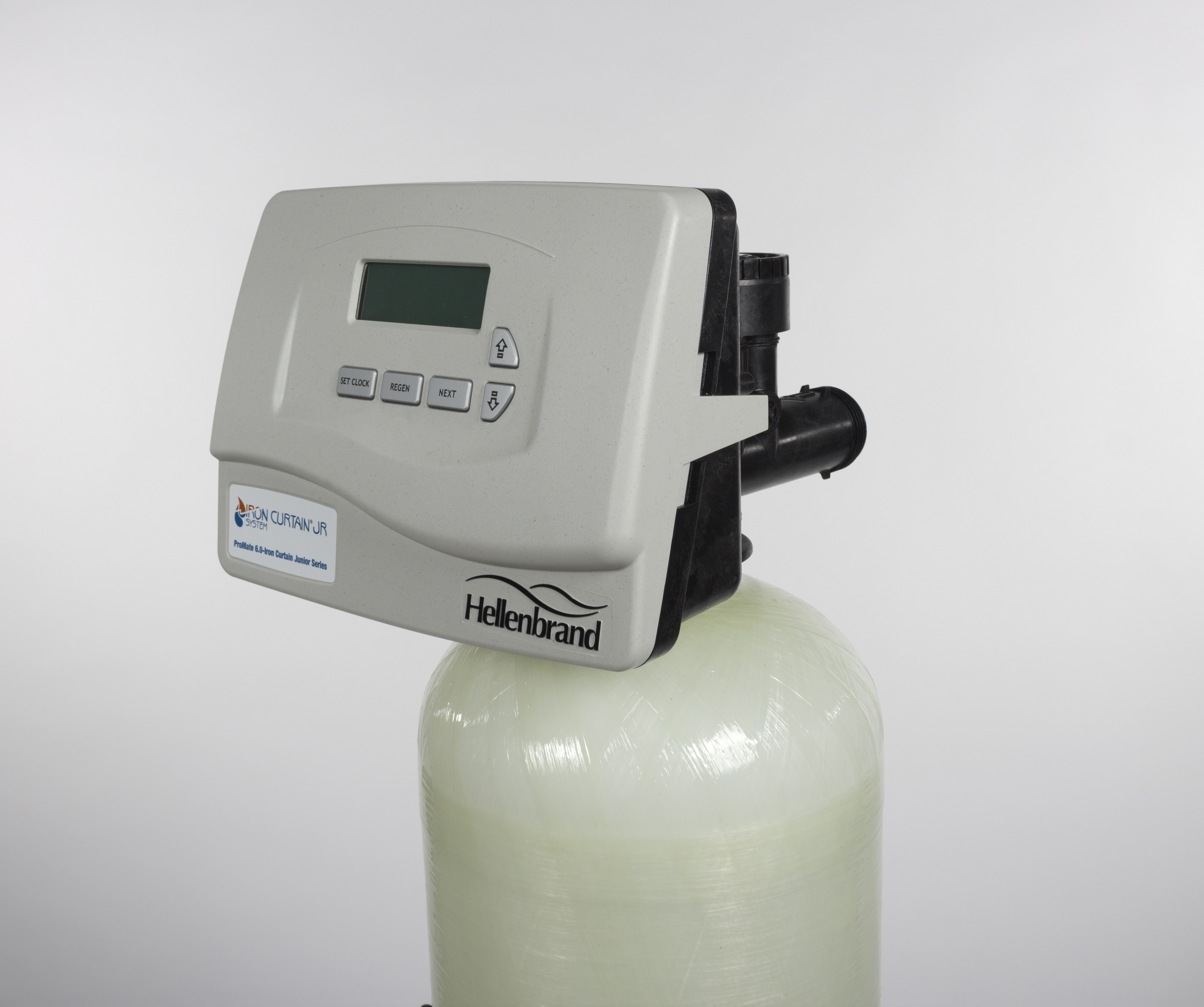 HELLENBRANDS PROMATE 6 IRON CURTAIN JR BLASTER . OZONE IS 1.5 TIMES STRONGER OXIDIZER THAN CHLORINE AND MANY TIMES FASTER ACTING.
OZONE READILY CHANGES IRON TO RUST PARTICLES THAT ARE FILTERED OUT WITH THE PROMATE 6 BLASTER.
OZONE ALSO CONVERTS ROTTEN EGG ODOR INTO HARMLESS SULFUR BYPRODUCT THAT IS FILTERED OUT WITH THE PROMATE 6 BLASTER.
ELIMINATES THE NEED FOR CHEMICAL FEED PUMPS ON IRON BACTERIA OR SUFATE-REDUCING BACTERIA.
ENVIRONMENTALLY RESPONSIBLE AND SAFE FOR SEPTIC SYSTEMS.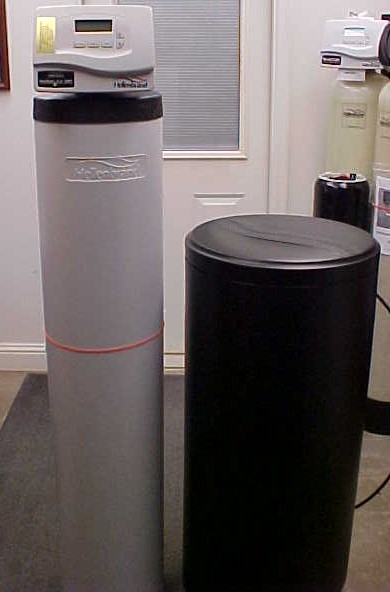 The ProMate 6.0 DMT offers elegant simplicity and unparalleled performance with Superior Flow and Smart Control technology.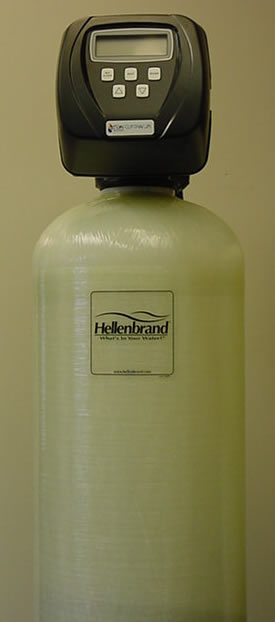 Benefits of the iron curtain junior system:
It saves time and money cleaning rust stains.
Clothing will be brighter, whiter, and last longer.
It decreases salt consumption for your water softener water using appliances and fixtures last longer.
It provides a chemical free option for iron and sulfur/rotten egg odor.
Whole House Carbon Filters are used to remove unwanted chlorine, taste,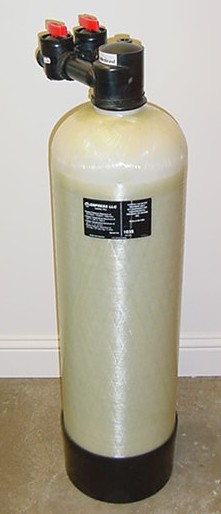 and odors that may be present in your water supply. Chlorine is present in most city water supplies to prevent bacteria from entering the water supply as it travels sometimes miles from its source to your home.